Build a better story
Welcome, Storytellers! 👋
We've all been there: you're captivated by a story's intriguing beginning, only to watch it unravel into a meandering mess. It's frustrating when a story lacks a clear point, isn't it? And it's even more disheartening when you realize this ten minutes into the first episode, or after just one chapter. It's a widespread problem that leaves us all asking,
"Why should I even care about this story?"
Subtxt is here to change that.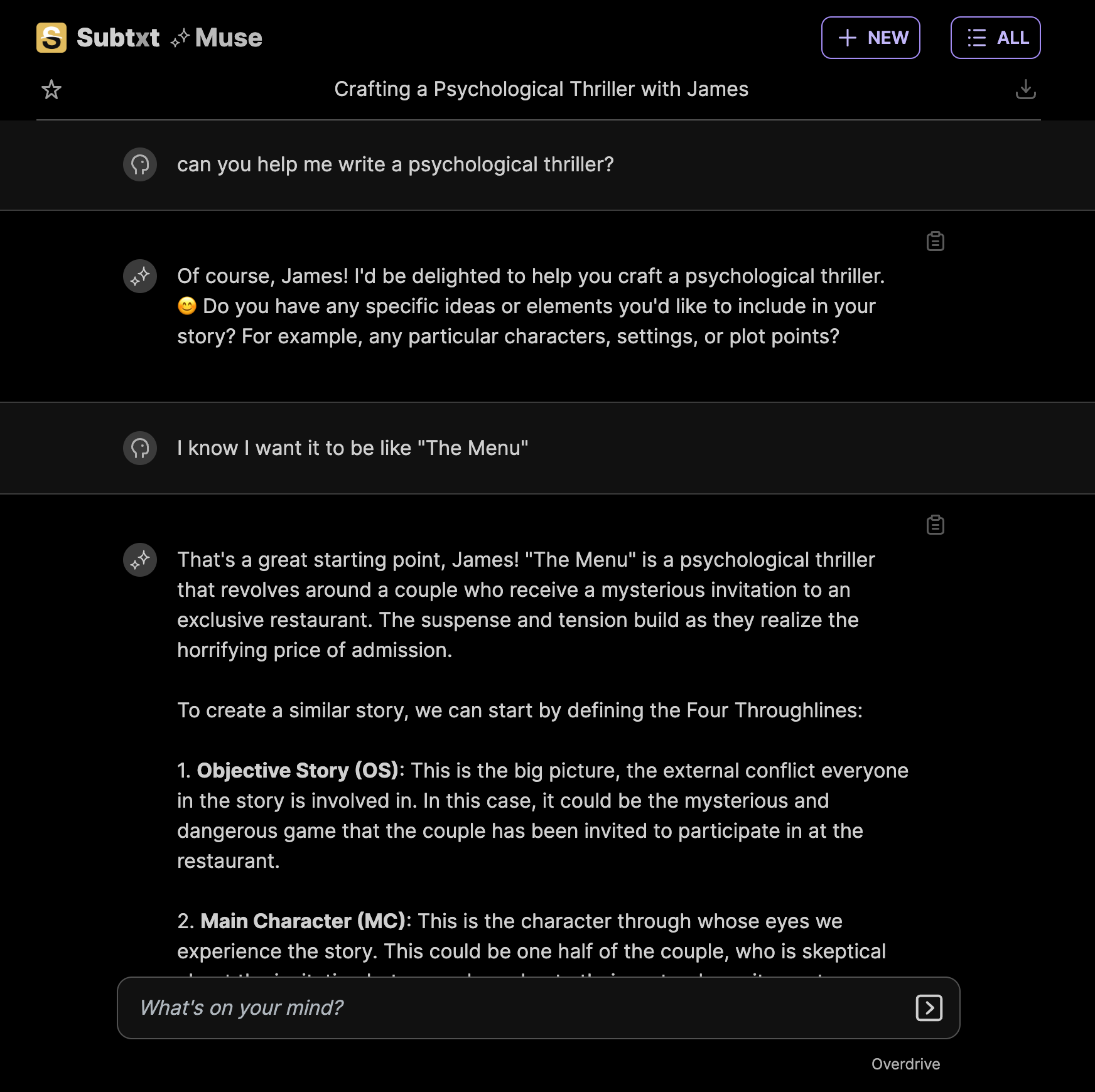 Subtxt is your secret weapon in the battle against pointless stories. We're on a mission to help storytellers like you craft complete, compelling narratives that captivate your audience from start to finish.
How do we do this? Through an innovative blend of story-building expertise and a predictive narrative framework that's stood the test of time. Subtxt's intelligent chatbot companion, Muse, works alongside you as you weave your story. While you focus on the creative process, Subtxt ensures you stay on track, maintaining the coherence and direction of your narrative.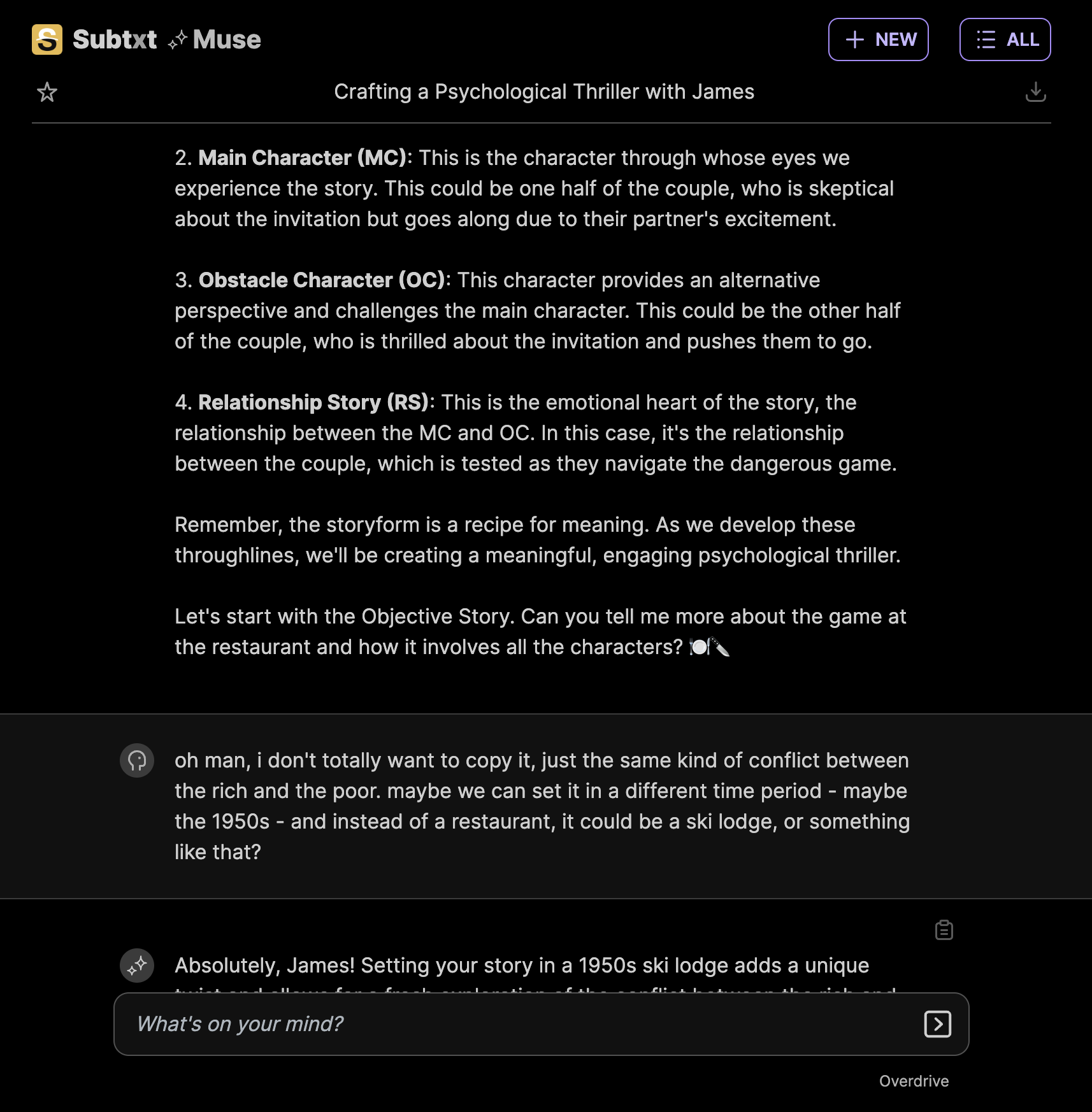 But Subtxt's magic doesn't stop there. As you write, it subtly imparts the wisdom of narrative structure and theory, transforming you into a more skilled storyteller. Think of it as a mentor who's always by your side, ready to guide you through the intricacies of crafting a story that resonates.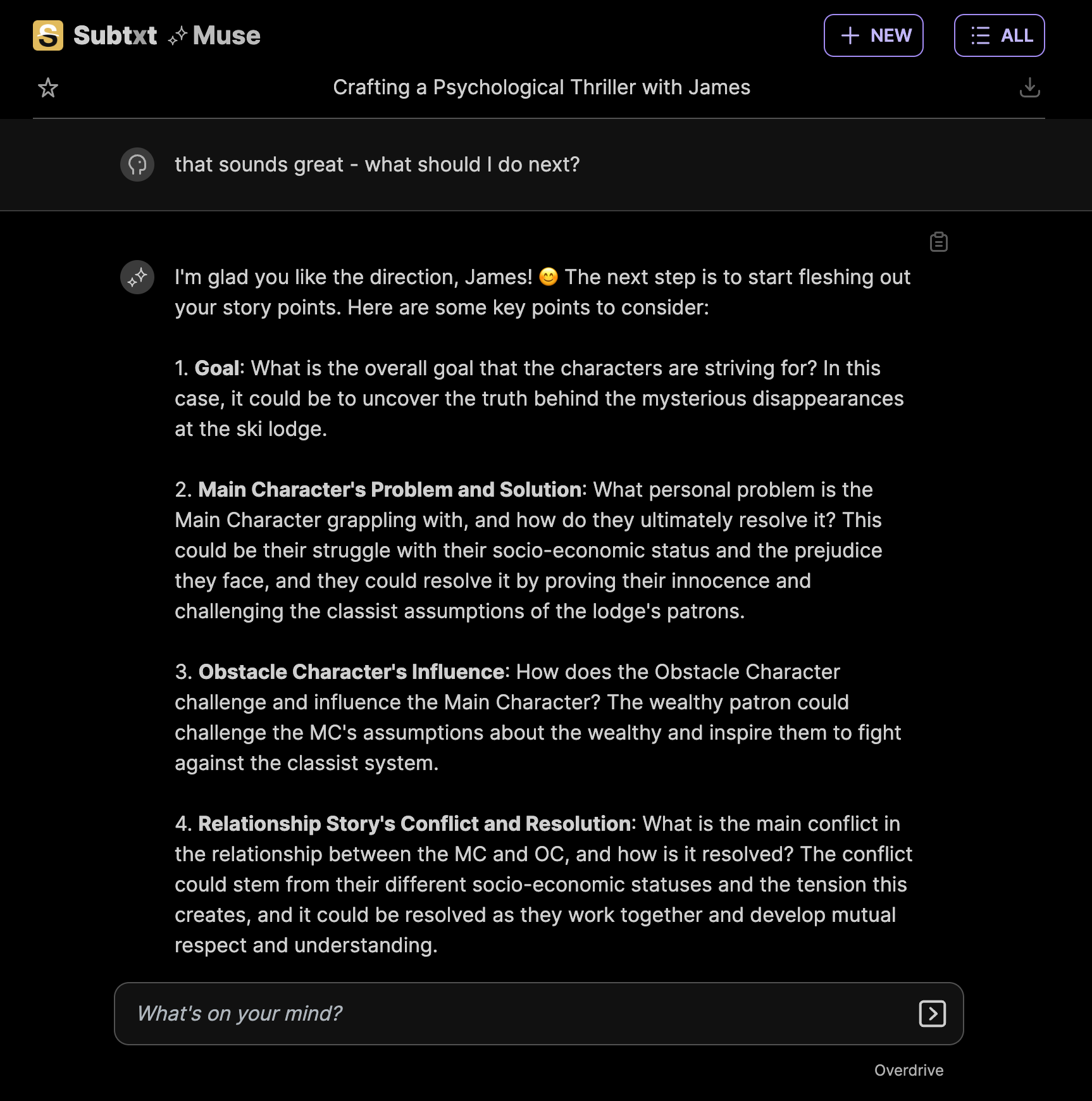 Understanding your distinct voice and your story's unique purpose is at the heart of what Subtxt does. We understand that storytelling is not a one-size-fits-all affair; it is a deeply personal journey, one that should echo the whispers of your individuality. That's why Subtxt is designed to adapt, to comprehend your vision and help you express it in its full, nuanced complexity.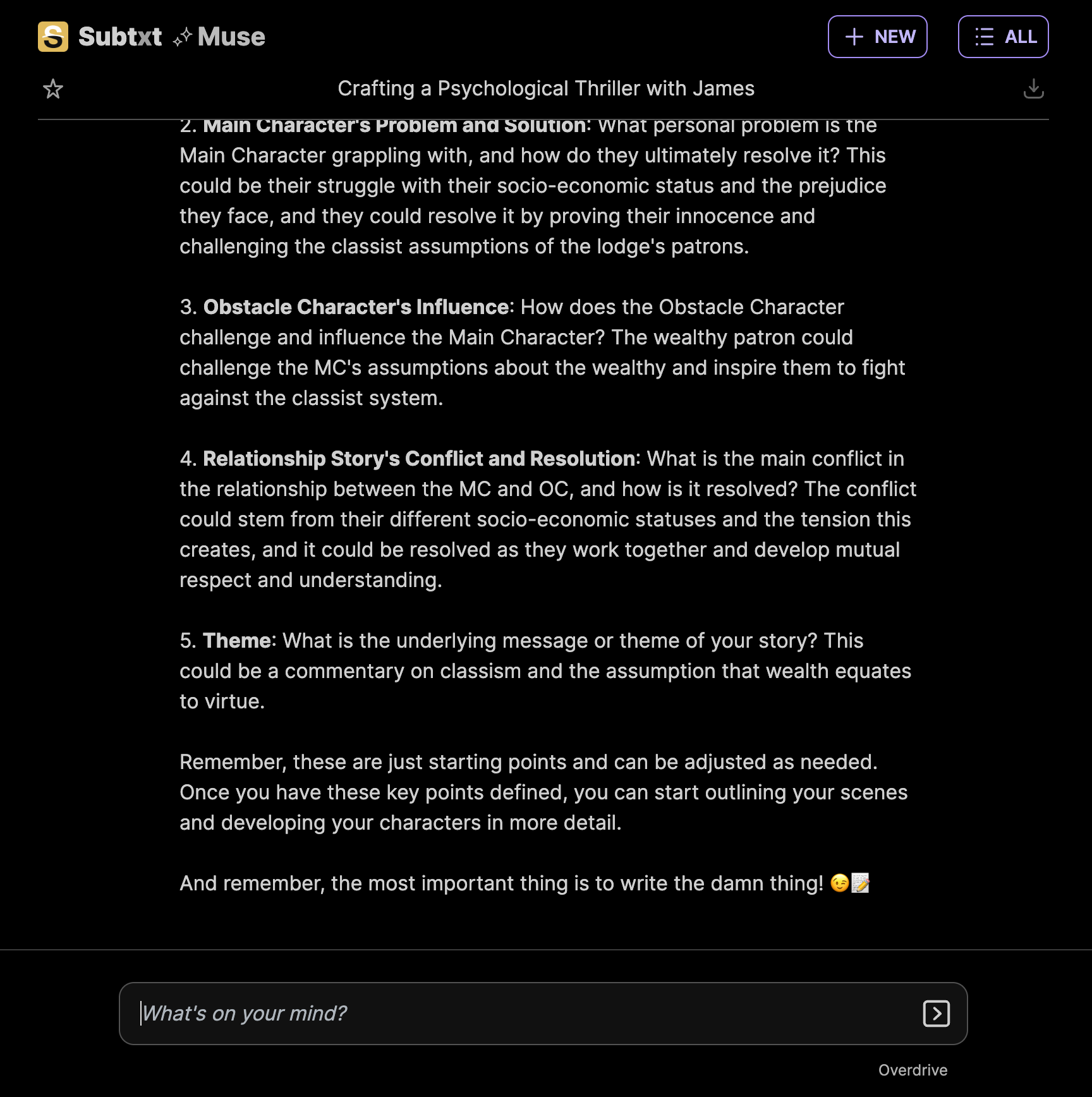 Remember, Subtxt isn't here to write your story for you - it's here to empower you. We believe in your unique voice and creative vision. Our goal is to equip you with the tools and knowledge to express that creativity in stories that grip your audience from the first word to the last.
Ready to write better stories? Come on in and discover the Subtxt difference. Your storytelling journey starts here.