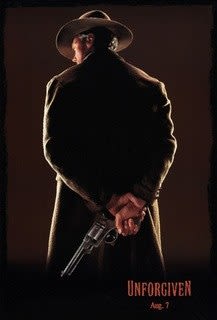 Premise
However bleak, you can get revenge when you get out of your way and abandon seeking a reward
1
What organizes the structure of this Premise?
2
What is the point of this Premise?
3
Does the Main Character flow with the plot, or resist it?
4
What kind of ending does the story have?
Going After the Reward Money
Main Character
William Munny
Obtaining
getting revenge
The Elements, Settings, and Character Arcs chosen above set the following progression of Acts:
The complete storyform of this narrative, including 70+ thematic Storypoints, is available to subscribers only.
Narrative Engine
Subtext March 2021 (c)