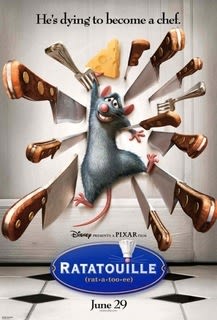 Premise
Keep moving towards toleration of haters and you can inspire great affection for your talents
1
What organizes the structure of this Premise?
2
What is the point of this Premise?
3
Does the Main Character flow with the plot, or resist it?
4
What kind of ending does the story have?
Main Character
Present
being current in something
Relationships
Learning
learning how to best work together
Plot
Conceiving
getting an idea about a group
Influence Character
Conscious
being attentive
Acceptance
tolerating the haters
Conceiving
inspiring great affection for your talents
The Elements, Settings, and Character Arcs chosen above set the following progression of Acts:
Illustration

getting an idea about a group

Storytelling

The staff at Gusteau's restaurant are trying to conceive of the thing that will restore the restaurant's great reputation, and they unknowingly find it — in the form of a rat secretly working in the restaurant and proving Gusteau's much-disputed mantra: 'anyone can cook.'
Illustration

being current in something

Storytelling

Remy is totally unsatisfied with his present life as a rat. His gifts are not being appreciated or properly utilized by his rat family, and he simply hates his quality of life — he doesn't want to just survive, he wants to live.
Influence Character Concern
Illustration

being attentive

Storytelling

Linguini's total lack of thought about, well, anything leads pretty much everyone else to consider him a totally and utterly useless waste of space.
Relationship Story Concern
Illustration

learning how to best work together

Storytelling

Remy and Linguini must learn to overcome their obvious differences and find a way to truly work in harmony as a team, allowing the relationship to blossom into something more meaningful.
The complete storyform of this narrative, including 70+ thematic Storypoints, is available to subscribers only.
Narrative Engine
Subtext March 2021 (c)