The Parts of a Storypoint
Storypoints are static appreciations preset throughout an entire narrative. Theoretically, they should appear at least once per Act, though that is a generalization moreso than a hard and fast rule.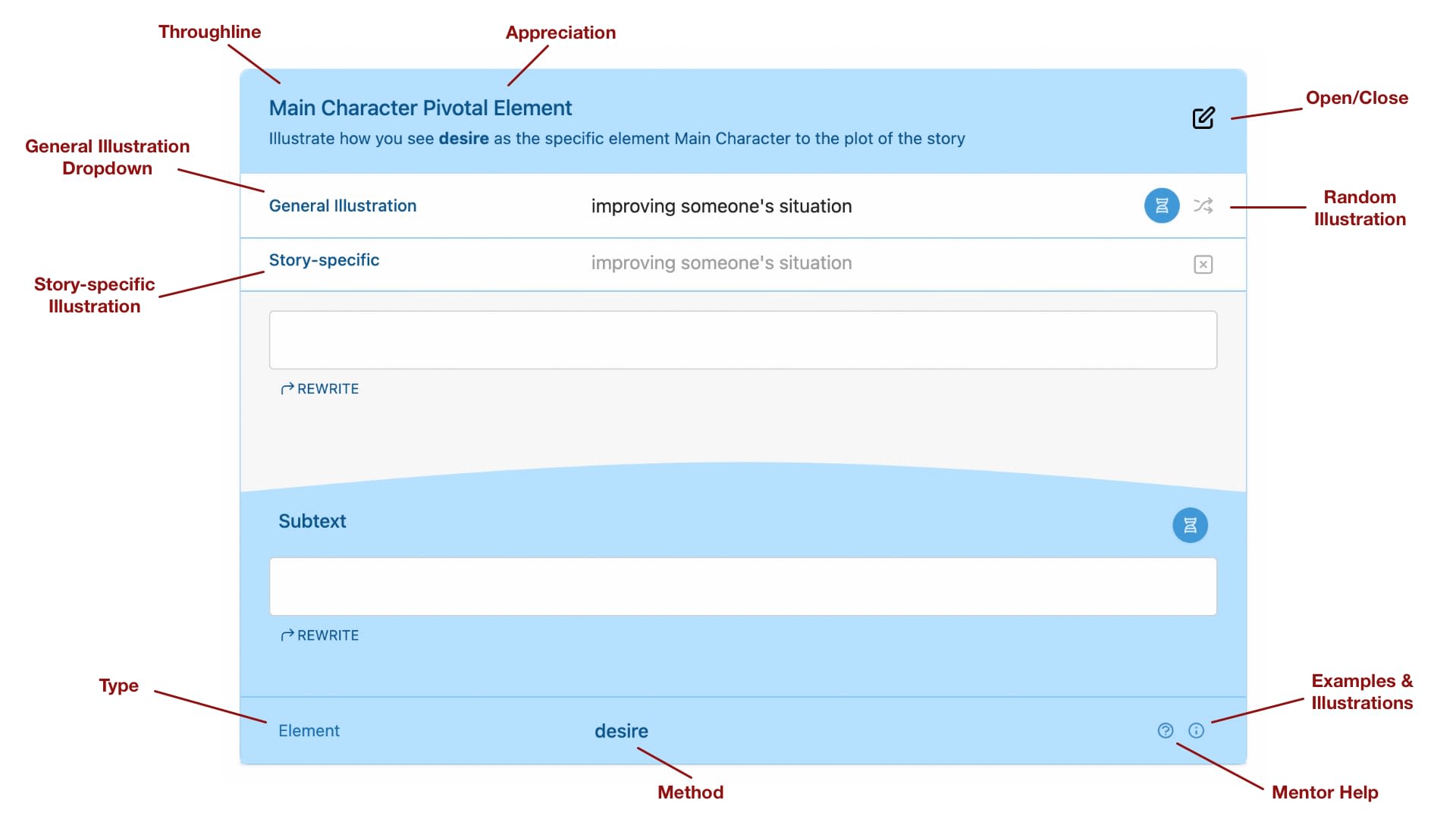 The Parts of a Storypoint Card
The Open/Close button allows you to open and collapse the Storypoint for editing.
Random Illustration shuffles through the thousands of available example illustrations of the current Storypoint and replaces it in both the Illustration Prompt and the Illustration.
The Illustration Dropdown opens up a list of possible Illustrations of this one particular Storypoint and offers a manual option for altering the Illustration.
The Dropdown Selection Menu for a Storypoint Illustration
More Detailed Information
The bottom row of a Storypoint card lists the Thematic aspects of the Storypoint, as well as offering Help and Illustrations and Examples of similar Storypoints.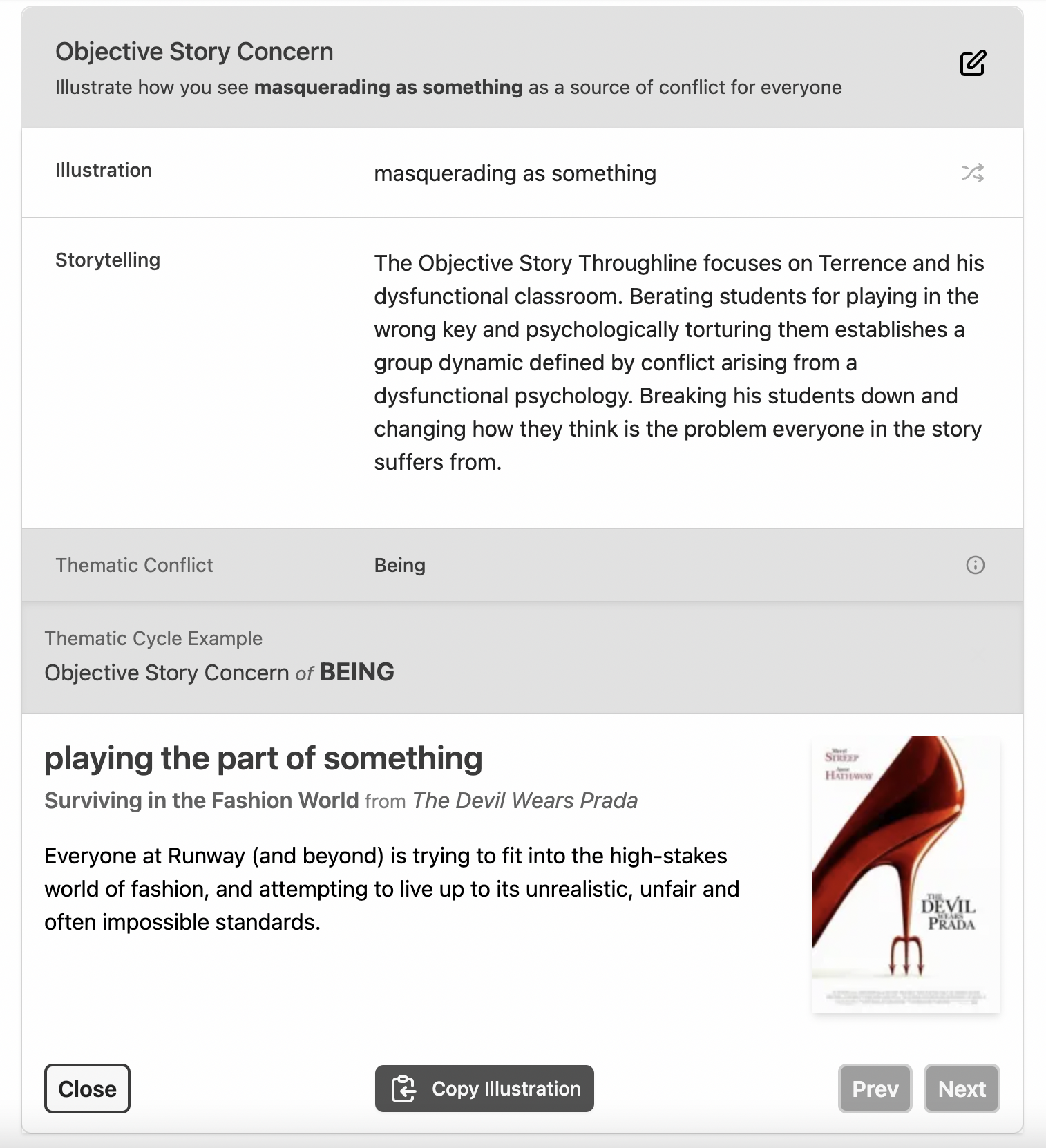 Examples of Similar Storypoints
When you click on the Illustrations and Examples button, Subtxt scans its database of hundreds and hundreds of Storyforms to find those narratives that share a similar Storypoint to the one you're working on here in the Storypoint card.
In the example above, you can see how The Devil Wears Prada shares a similar Objective Story Concern of Being with Whiplash. You can cycle through the list of available Examples by clicking through the Prev and Next buttons.
You can use these examples to get an idea of how this Storypoint should appear in your story. If there is one example that you really like, you can even click the Copy Illustration button to have Subtxt copy that particular Storytelling Example into your Storypoint Card.
Tap Close to collapse the Illustrations and Examples.