Where to Start
You likely have an idea for a story—which means you also probably know the kind of story you want to tell. But you're not sure where to start, and even if you did, you want to make sure you're not headed down another dead-end.
Luckily, Subtxt has you covered.
Choosing a Template for Your Story
Subtxt's grand design offers writers a template based on meaning. not cultural or observable patterns (sorry Hero's Journey and Save the Cat! fans). The only problem is you need to be prepared to do a lot of work—deep, reflective thinking that will improve your story and likely shed some light on your own writing motivations.
The critical component of a complete story in Subtxt is the Premise. Throughout the application and Narrative First, you'll see it as a gold-yellow box with the word "Premise" across the top.

If you want to get started laying out the plot for your next masterpiece, click on the Premises view under the Build section in the sidebar. Find a Premise that connects with what you want to say, and tap the Build a Story button directly below.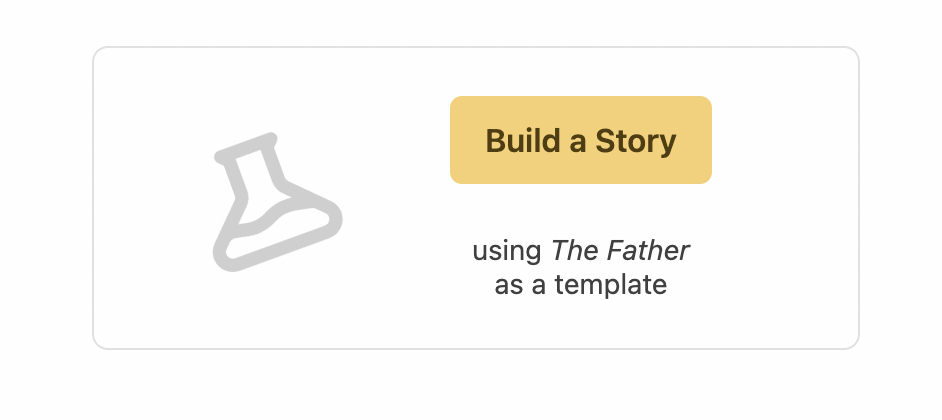 On the next Confirmation page, quickly scroll to the bottom and tap Build New Story.
And that's it.
Subtxt takes that Premise you selected and converts it into an actionable outline, ready for you to fill in the blanks. 😃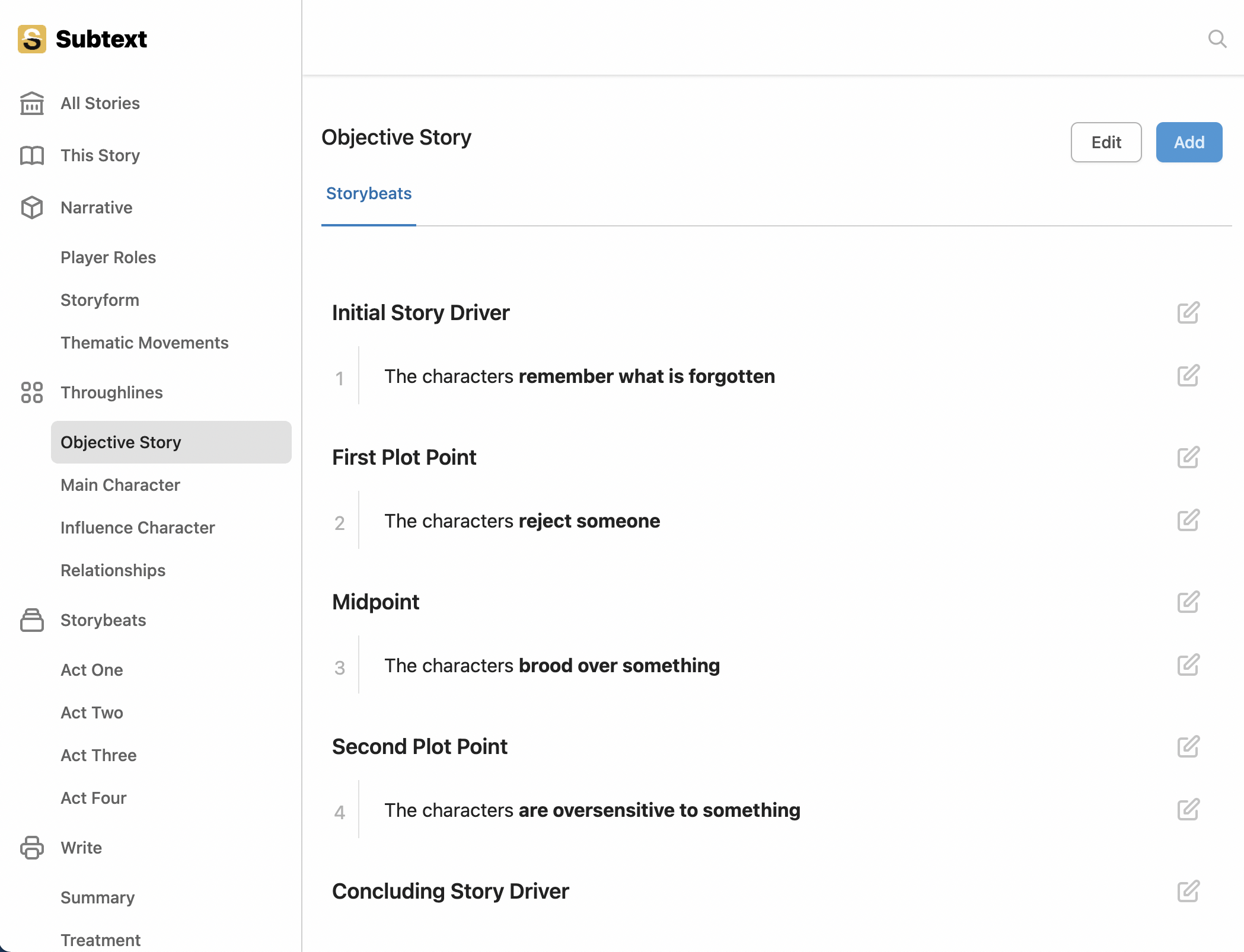 A Generated Outline from The Father
As we mentioned, there's still a lot of work to do to make it great, but for now, rest easy knowing you know what to write next.
Writer's block is officially a thing of the past.
tip
If you don't see the 'Build a Story' button at the top of a Storyform for a particular movie, novel, or play it's because we're in the process of updating all of the Storyforms in Subtxt. If you need it to be ready sooner than later, feel free to drop us a line and we'll move it to the front of the list.