Delivering the Treatment
Congratulations. It's time to start writing.
The work done in Subtxt is not writing; it's preparation for writing. Storybeats and Story Drivers speak of what runs underneath in the subconscious of your story. Scenes, characters, and dialogue rest on top. What your Audience sees or reads is the tip of the iceberg; Subtxt's Storybeats lie beneath the surface.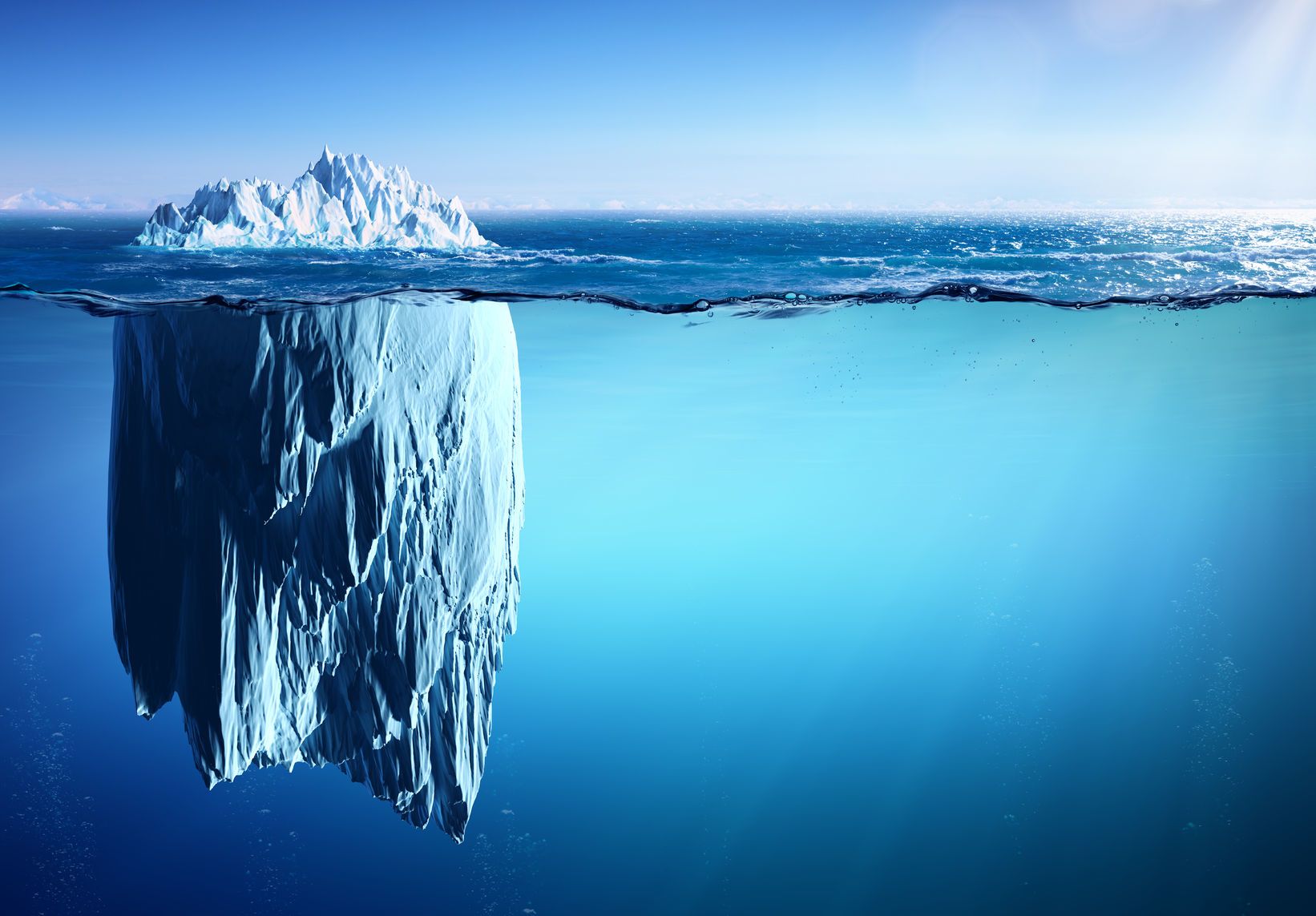 But, look at how important they are to the integrity of what floats on top.
The Treatment View
The Treatment section completes the Story Builder view for Subtxt. Tap on it to find the outline of your story, arranged in a traditional Three-Act structure, and ready to go. For those professionals looking to deliver a coherent Treatment under a strict deadline, Subtxt culminates in an outline fit for your review.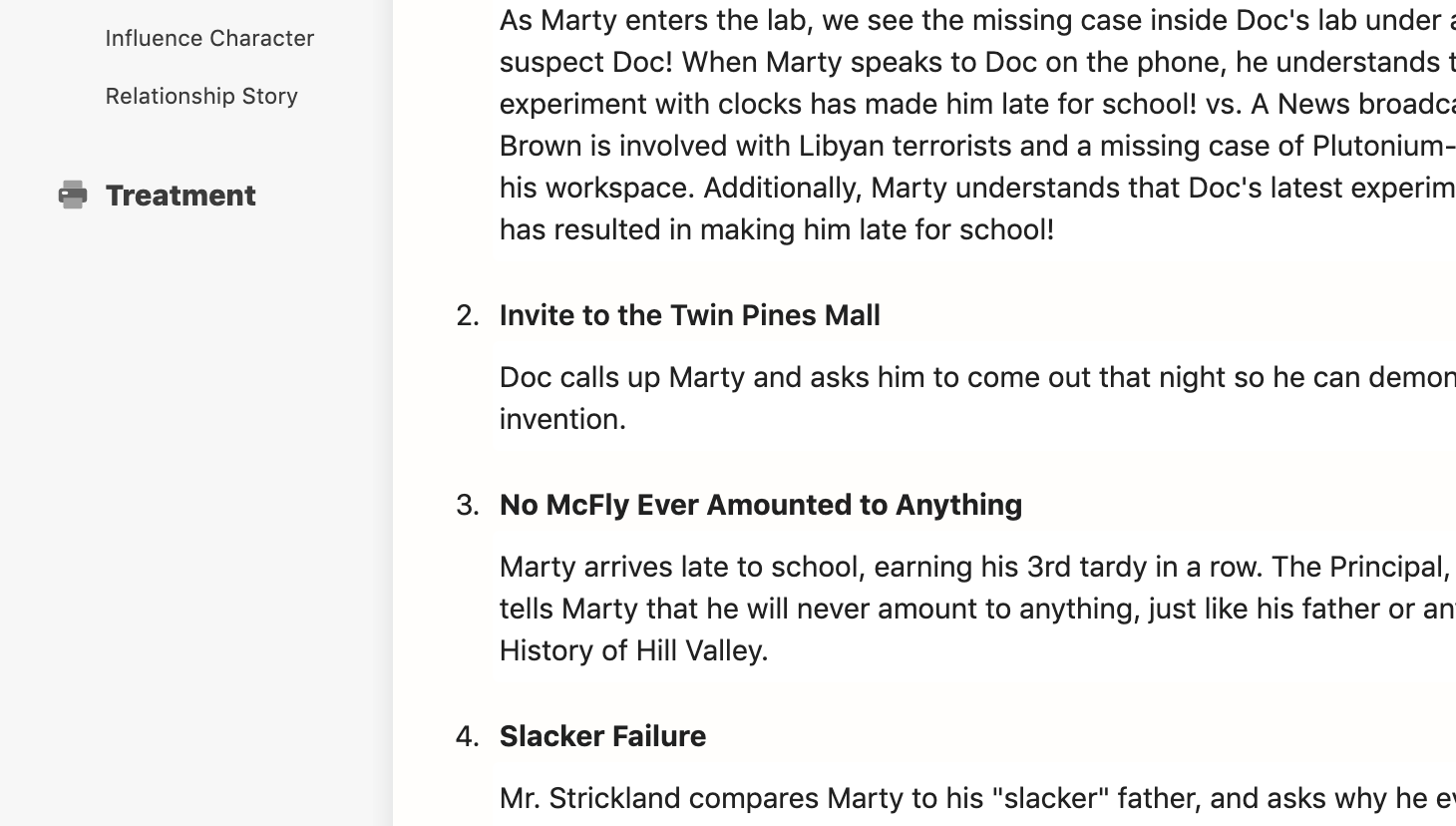 Note the inability to move or hide Storybeats. The purpose of this view is a final pass: an opportunity to run through your story from beginning to end, making changes to the content where necessary—not the structure.
You can always return to the Storybeat view or Throughline view to adjust the structure.
At this point in the process, you should remove yourself from a structural mindset and begin to imagine the various scenes and sequences to come during the writing process.
Storybeats are not scenes, they appear within scenes. Towards the beginning of a story, a single scene might contain only one Storybeat—that is to be expected, given the tendency to ease into a story. But near the end, as the story naturally weaves its threads tighter and tighter, a single scene might contain three or four Storybeats. Consider the trench sequence in Star Wars—Objective Story, Main Character, Influence Character, and Relationship Story all rolled into one. The same will likely happen in your story.
As you roll through the Storybeats in the Treatment view, begin to imagine the scenes that will contain them. Adjust the Storytelling Illustrations accordingly by tapping on them and making the necessary changes.
Exporting the Treatment
Subtxt is not a place to write your story; it's a place to prepare your story. Recognizing that the variety of beloved writing apps matches a panoply of Author peculiarities, Subtxt offers a quick and easy way to download your Treatment.
At the top of your outline, you find two buttons—one labeled Markdown, and the other Fountain. Both deliver a simple text-based interpretation of your Treatment.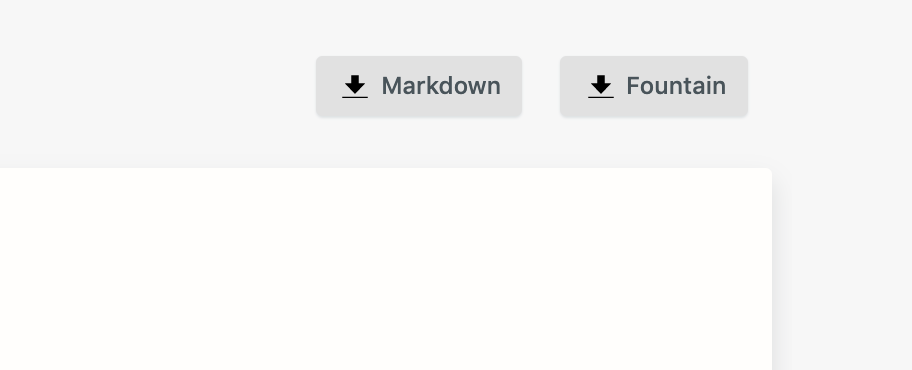 Markdown is a format recognized by many writing applications. If you're a novelist writing in Scrivener, iA Writer, or Ulysses, download and import the Markdown version. Your application will interpret the file and prepare it for you.
Fountain is an extension of Markdown, designed explicitly for screenplays. If you're a screenwriter or a playwright working in Highland, Slugline, or Fade In, download and import the Fountain version. You'll find the result perfectly formatted and sectioned off into various Acts. Also, Storybeats and their Illustrations translate into Notes.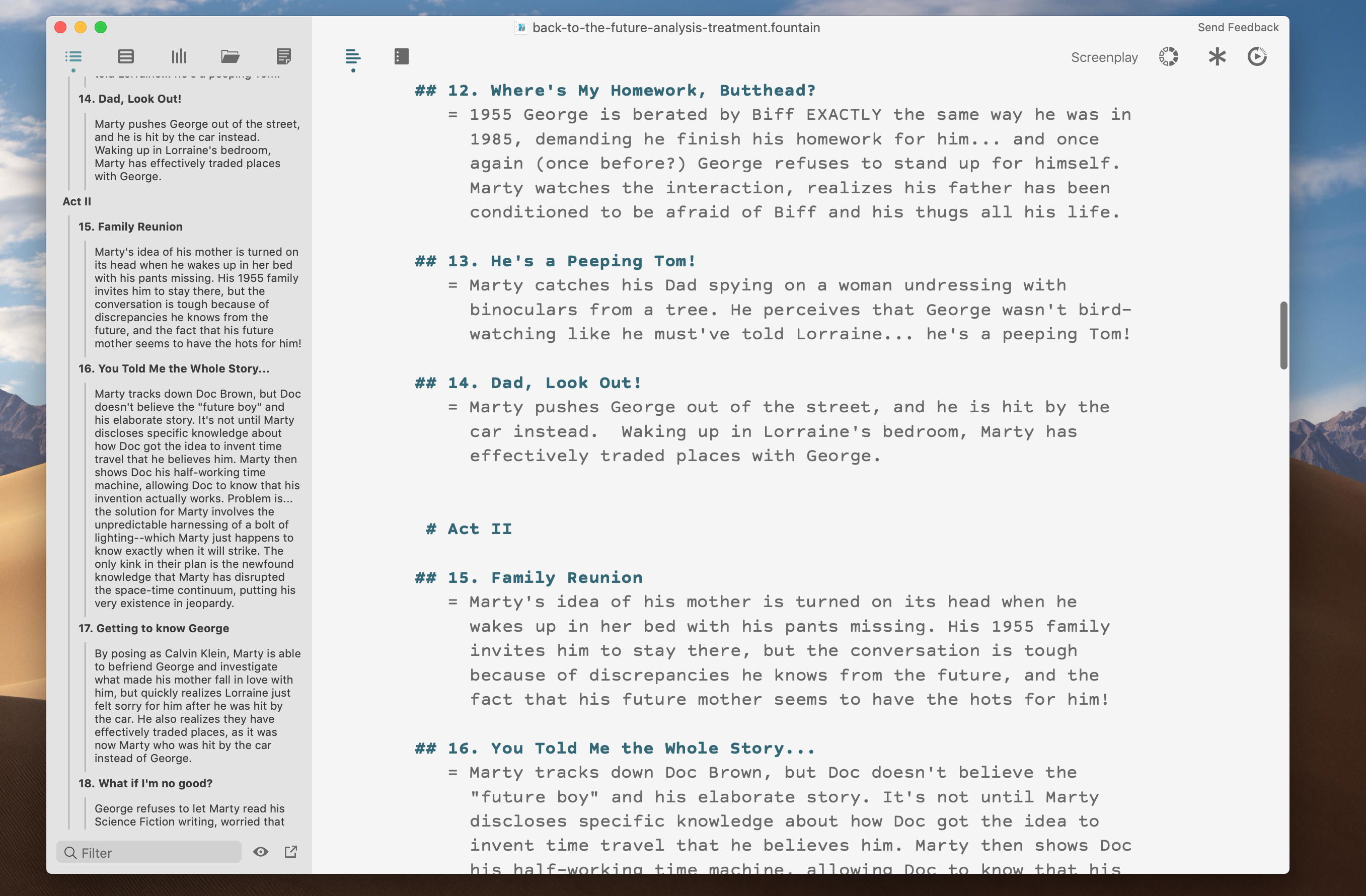 This, as you might expect, is only the beginning.
The balance of this Manual describes in greater detail everything you can do with Subtxt. We also invite you to read the hundreds of articles and analyses on story structure and story theory over on Narrative First. Chances are you'll find something new that you can easily layer into your current story.
:::tip If you have any questions during the process of working with Subtxt, feel free to tap on that yellow icon in the bottom right hand corner. From there, you can chat with story experts well-versed in Dramatica theory and the application of these important narrative concepts. :::